What Is Bitcoin?
The money you can "touch" is called "Fiat", also known as "paper money". These currencies are produced by the states and controlled by them (through banks). In other words, each Fiat currency is controlled from a central location, which can determine the use and distribution of the money as desired. Bitcoin, on the other hand, is a digital currency. You cannot touch it, it's just an electronic code. There is no central location too, it is produced by the users. Anyone who installs Bitcoin's database (which is called "blockchain") on their computer can start mining and producing new BTCs. Miners are rewarded with BTC in small quantities for this effort.
Users of BTC do not need to share their credentials to utilise it. All transfers take place on an electronic database, blockchain, and are encrypted. Users can remain anonymous if they want. It is not possible for banks and governments to monitor or regulate this database. Transfers occur between blockchain users, and no information other than the transferred amount is publicly available.
How to Use Bitcoin?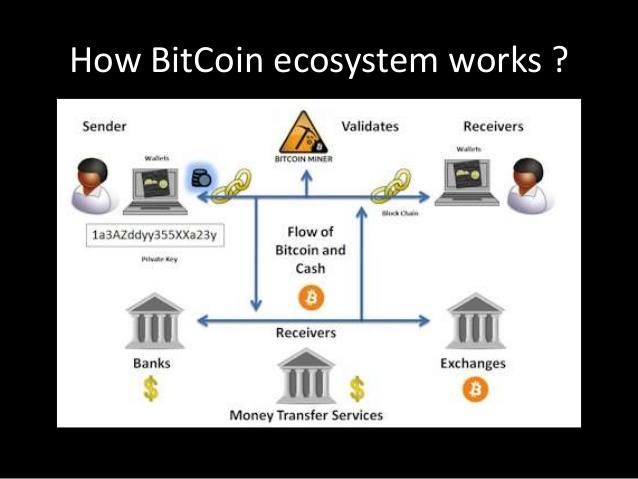 Bitcoin requires the use of a free software called "wallet". These are digital wallets that store your BTCs. However, they also give you a unique address on the blockchain. Let's explain the process step-by-step:
Download and install an online wallet software. More than 20 wallets are recommended on Bitcoin's official website, you can choose any (https://bitcoin.org/en/choose-your-wallet)
When you install the wallet, you will get a blockchain address. It will look like a series of randomly generated letters and numbers. You can think of this as your "IBAN address". You need this address to accept payment (or withdraw money).
Sign up for an exchange site and buy BTC with Fiat currency tools (credit card, bank account, etc.). After completing the purchase, you will send the BTCs to yourself. You already know your wallet address, so send BTCs to your own wallet from your account at the exchange site. The transaction will be completed within a maximum of half an hour.
Your wallet is loaded, and you are now ready to make a payment with BTC. Your wallet is unique to you, but for convenience, you can think it like an e-wallet application, for example, PayPal. To send money, you must know the recipient's wallet address and complete the transaction through your wallet. To accept payment, you must give your own wallet address to the sender.
Bitcoin transfers are instantaneous, but depending on how busy the blockchain is, they can take up to half an hour to complete. You need to pay a small amount of commission for each transaction, but contrary to banks, these commission amounts are not fixed, they change according to the workload of the blockchain.
Depositing & Withdrawing from an Online Casino with Bitcoin
BTC transactions are the same everywhere and for every merchant. So you can use the above list at online casinos too. Here is a list to help you:
Find a casino that accepts cryptocurrencies like Bitcoin and become a member.
In order to make a deposit, you need to learn the casino's wallet address. You can usually find this address on your account page. You will use this address for deposits. You can complete the transaction as described above.
To withdraw money, you need to start a normal withdraw process and give your own wallet address to the casino. Your winnings will be sent to this address.
Bitcoin casinos have a quite different deposit and withdrawal limits than regular casinos. BTC is a very valuable currency, and for this reason, it is normal to see a withdrawal limit of 20 BTC, for example. To give you an idea, 1 BTC was worth $ 6,400 at the time of this guide.
Benefits of Bitcoin Gambling
With BTC gambling, you get freedom before anything else. You do not have to deal with regular casinos that cannot accept players from every country because their licenses do not allow that. No matter which country you live in, you can anonymously join and play in a Bitcoin casino (*). You also do not have to worry about the fairness of the games: The games at Bitcoin casinos have the "provably fair" feature, and each player can control how fair a game is whenever he wants. BTC offers an incredible level of security and, compared to Fiat payment tools, it is almost impossible to hack your account. In short, by choosing BTC casinos, you can get complete freedom, fairness, anonymity, and top-notch security.
(*) These advantages apply only to pure Bitcoin casinos that run entirely on the blockchain. If the casino has a license and supports Bitcoin as a payment method only, you can only get payment security.